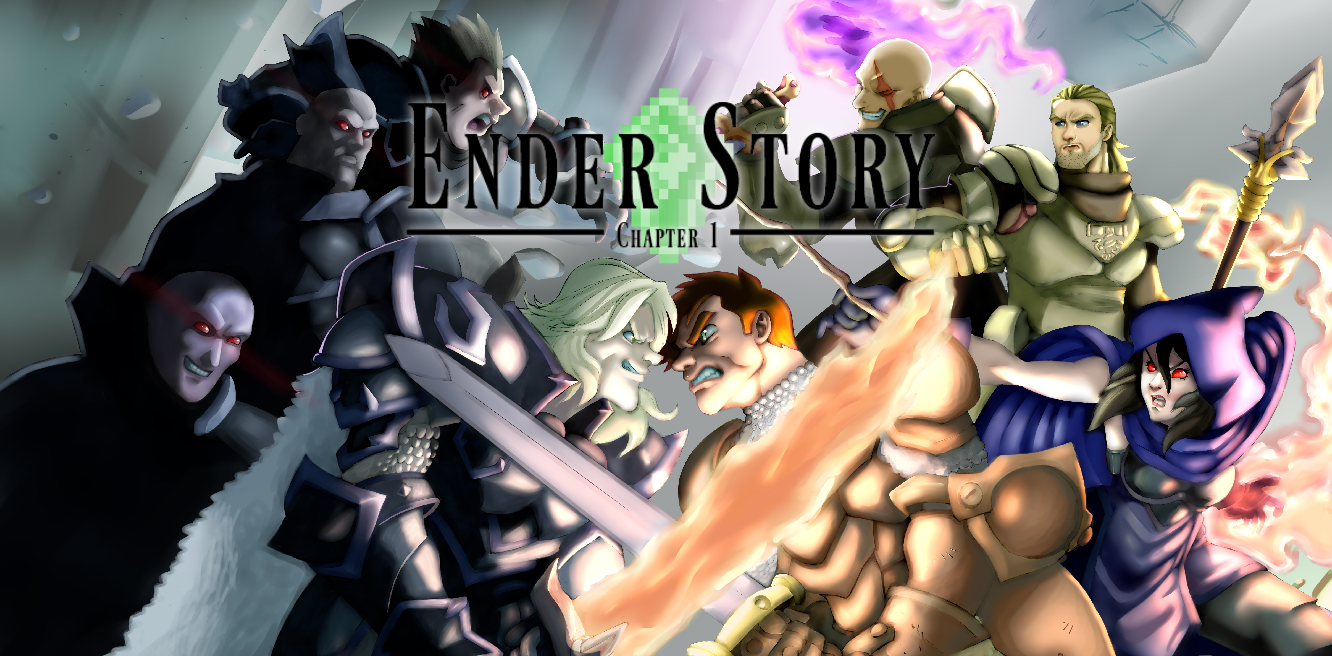 Ender Story: Chapter 1
Ender Story: Chapter 1 RPG Out Now!
---
Hi all! Welcome to my first devlog.
My first commercial game, Ender Story: Chapter 1, is out now! It's a retro-influenced RPG that's been inspired by the likes of Final Fantasy and Dragon Quest. If you like a solid and tense story, doing a few side quests along your way and slaying monsters as you go then it's a game for you.
It's actually an expanded remake of the original Flash game that I released almost three years ago now. It did very well garnering over 250,000 plays since the release as well as wining the Newgrounds Daily 1st Place award and being featured on the front page for two weeks. Since our programmer quit the series near the end of Chapter 2's development I decided to restart the series, alongside our musician, so that we could finish all four chapters of the series. This is the first of the four and I would like to release the remade Chapter 2 in mid-2018.
I'll keep this first post short and sweet. I highly suggest you check Ender Story: Chapter 1 out for the very small price of $1.00, I think that you'll find it very much worth it and you'll be wanting to know all about Chapter 2.
Get Ender Story: Chapter 1